The body sticker structure includes three parts: PVC functional layer, adhesive layer and lining paper. According to the different production and processing technology of PVC film, the film can be divided into casting grade film and calender film. Domestic manufacturers mainly use calender grade PVC film. Its main characteristics include: thickness (0.075-0.1) mm; No need to transfer paper; large shrinkage rate; medium and short-term use; used for flat or small curved surfaces; general weather resistance and chemical corrosion resistance. At present, the international market is mainly based on casting-grade body stickers.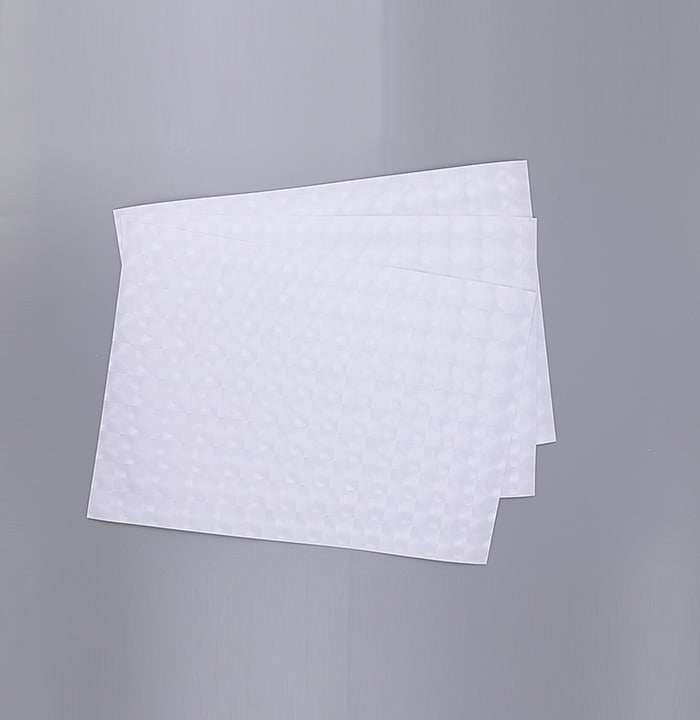 In view of the current market for single-permeable membranes and car body stickers, the identification of good and bad automotive membranes and the correct method of sticking are introduced as follows:
Identification of car film1. Clarity
Regardless of the color of the
Static PVC Film
, the clarity of a high-quality film at night should be above 6m, while a poor-quality film will feel foggy.
2. Feel
Good film feels thick and smooth to the touch, while inferior film feels thin and brittle and tends to wrinkle.
3. Color
The pigment of the high-quality film is soluble in the car film, durable, not easy to change color, and will not decolor when it is scraped by a scraper during the pasting process. The color of the inferior film is in the glue. After tearing off the inner lining of the film, scrape it with your nails, and the color will come off. The place where the film is scratched by the nail will become transparent. When the film is applied, the scraper will scrape the film. , Sometimes the color will fall off on its own, this kind of film will change color that year, and fade more obviously after one year.
4. Bubbles
When the plastic lining of the film is torn off and recombined, the inferior film will foam, and the high-quality film will remain intact after being composited. The transparent thermal insulation and explosion-proof film of the front windshield glass is evolved from the transparent bulletproof film, and its light transmittance is above 70%.
5. Thermal insulation
The quality of the solar film depends on the heat insulation, which is difficult to distinguish by the naked eye and hand feeling. A simple test method can be used for comparison: Put a piece of glass on a tungsten iodine lamp, which is stuck to the car film. If you don't feel a trace of heat with your hand, it is a high-quality film, while the one that feels hot immediately indicates its thermal insulation performance. The problem is inferior film.